Whether you live with your family or you live alone there is no doubt that the kitchen is the busiest place in the house. When you are in the kitchen you want a comfortable and cozy feeling so you can enjoy working in the kitchen. If you think that your kitchen is not that appealing and stylish, get ready because we came up with a lot of kitchens remodel ideas for you to get rid of the old-fashioned kitchen and give it a new stylish look.
1. Focus on Flooring
When you are remodeling your kitchen the most important thing is to focus on the flooring of the kitchen that looks simple yet elegant. Before flooring, you must choose such a durable floor. It is also important to make sure that the floor you choose is durable. It is also important that the floor should not be sensitive to water and stains. There are many affordable and durable options for kitchen flooring which are given below:
Vinyl flooring
Laminate flooring
Ceramic Tile flooring
Cork flooring
Hardwood flooring
2. Choosing New Cabinets for the Kitchen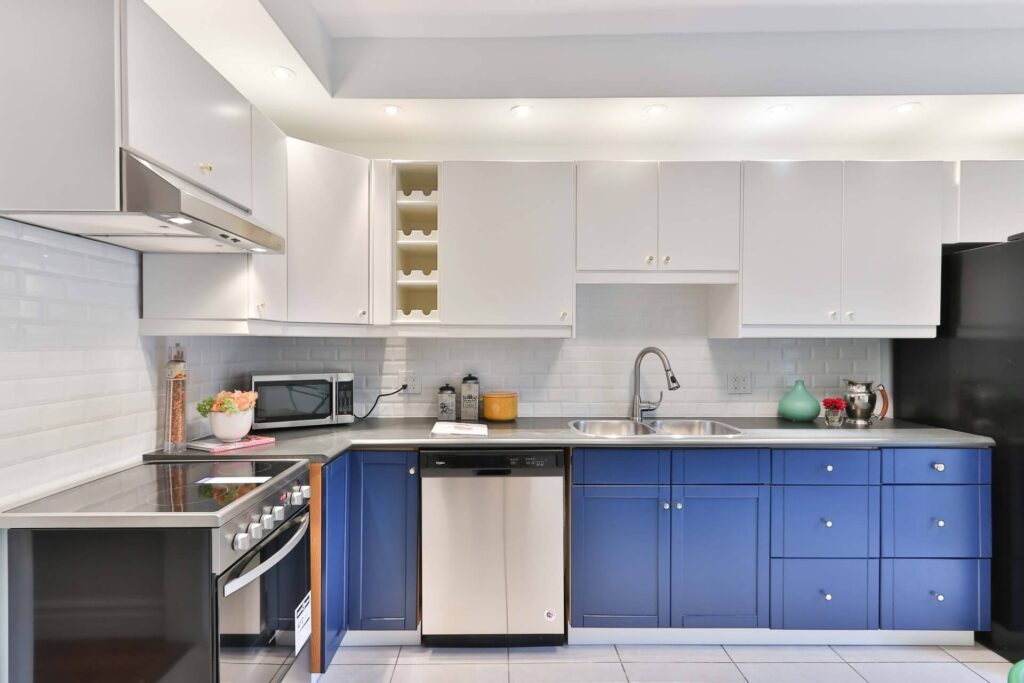 One and the most important thing that you should focus on while remodeling the kitchen is choosing new cabinets. There are plenty of choices and varieties of cabinets. Even if you are on a light budget, you can still get good and affordable cabinets.
If you want some cheap and affordable cabinets you can choose plywood material. It is inexpensive building material. If you go for the color cool-toned colors are in trend especially grey, white, and blue.
3. DIY Kitchen Rugs
To give a complete and beautiful look to the kitchen, kitchen rugs are the best choice. If your kitchen looks dull and drab add beautiful handmade rugs to give it a new style.
The best and affordable thing is that you can create your DIY rugs. DIY rugs do not require a special material you just have to grab some old pieces of cloth such as shirts, sweaters, towels. You can make these rugs more beautiful by drawing different art on the mat.
4. Add Greenery to the Kitchen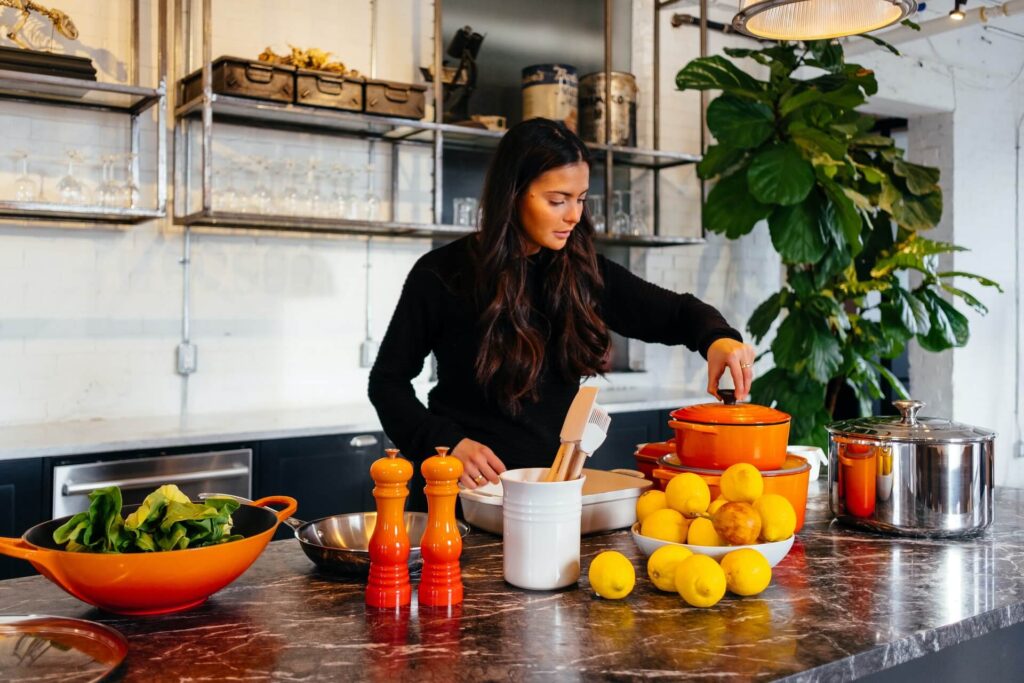 If you don't have a garden in your home and you are a typical plant lover so no problem you can make a small corner for plants in the kitchen you just have to do is collect small plants and plant them in the kitchen by making open shelves which will give a complete and beautiful look to the kitchen.
5. Choose a Right Wallpaper
Wallpapers are great creativity and additions to the kitchen. Choose the wallpapers which are long-lasting. Don't go for traditional wallpapers as they get dirty quickly. However, there's good news that now wipeable wallpapers are also available. You can also go for:
Vinyl Wallpapers
Novamura Wallpapers
6. DIY Pots and Pans Organizer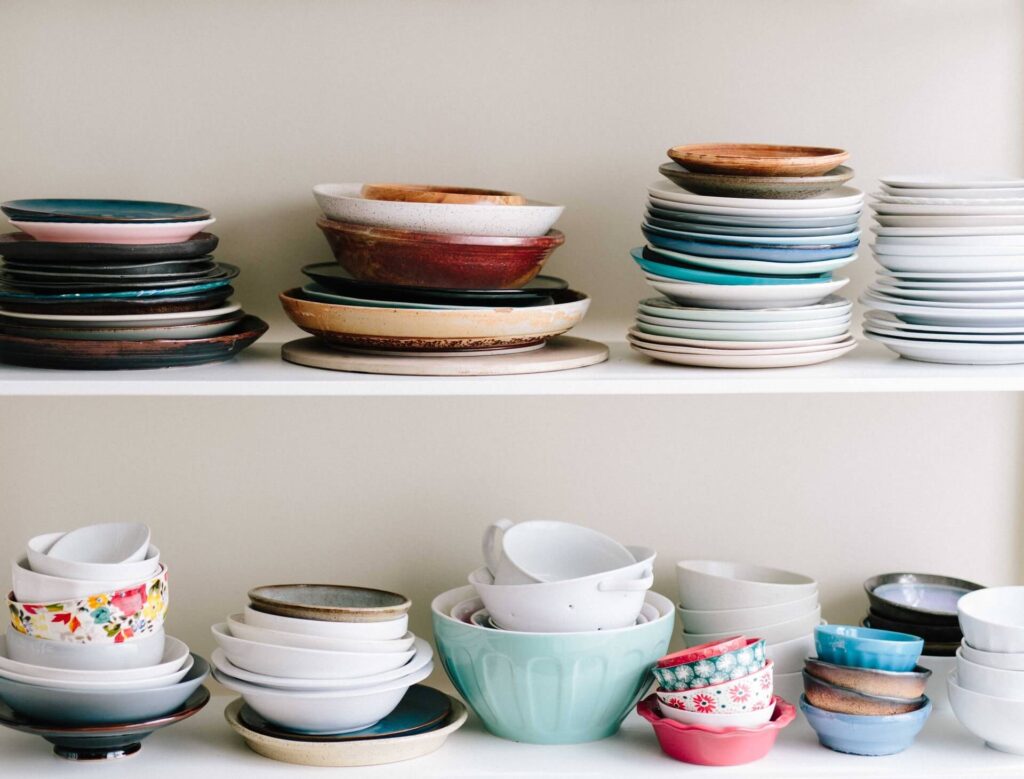 Anyone who uses the kitchen very well knows how much space utensils take, especially pots and pans. If you put a little effort you can make DIY pots and pans organizers. If you are interested there are lots of options for DIY pots and pans organizers that are mentioned below:
Ceiling Racks: You can add a ceiling rack and hang the utensils on the rack.
Sliding Cabinets: You can also organize pots and pans in sliding cabinets.
Adding hooks: Also, you can add hooks to the inside of cabinets and hang pan lids on the hooks.
7. Add a Preparation Area
To remodel your kitchen one thing you can do is to add a separate prep area in your kitchen. Nowadays the concept of preparation area is trending. You can set kitchen electronics in the prep area like a toaster, juicer, or blender.
8. Create Sections With Rods
Rods are the best organizational tools. You can make sections by using rods and you can hang towels, tissues, and bottles on the rods. You can also color the rods to give a nice look.
9. Play With the Colors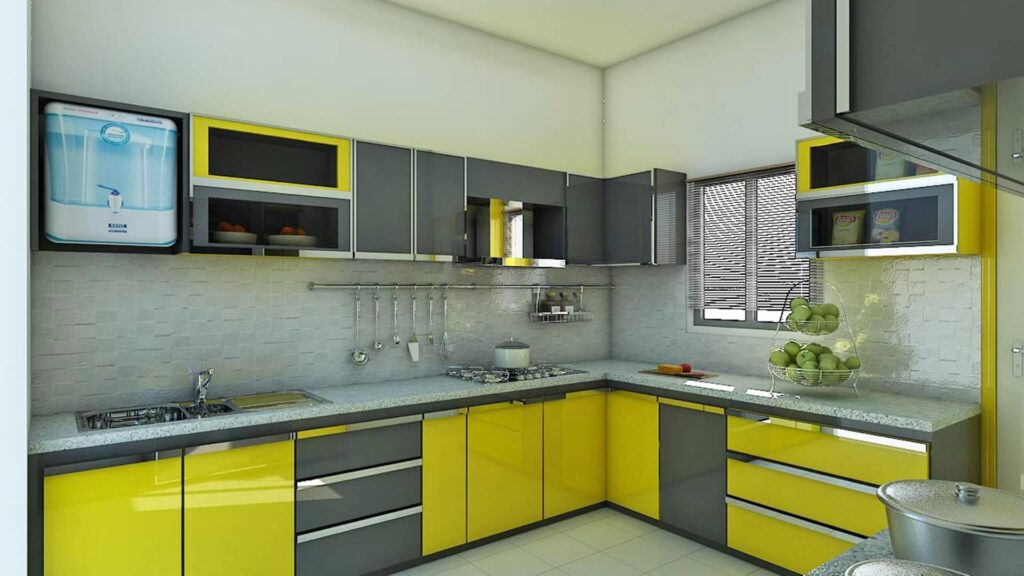 You can brighten up your kitchen by painting. Since the kitchen tends to be the most used area in the home. It will be good to choose colours like white and cream. Such colours will instantly brighten up your kitchen. You can also use some soothing and eye-catching colours like green, sky-blue, cool grey.
10. DIY Glass Storage Jars
Glass jars are very important for storing several kitchen items and also for decoration purposes. You can give a fantastic look to your kitchen by decorating glass jars and beautifully organizing the pantry in glass jars. You can make your DIY jars by decorating them with different colors and ideas. Following are the ways by which you can organize storage jars.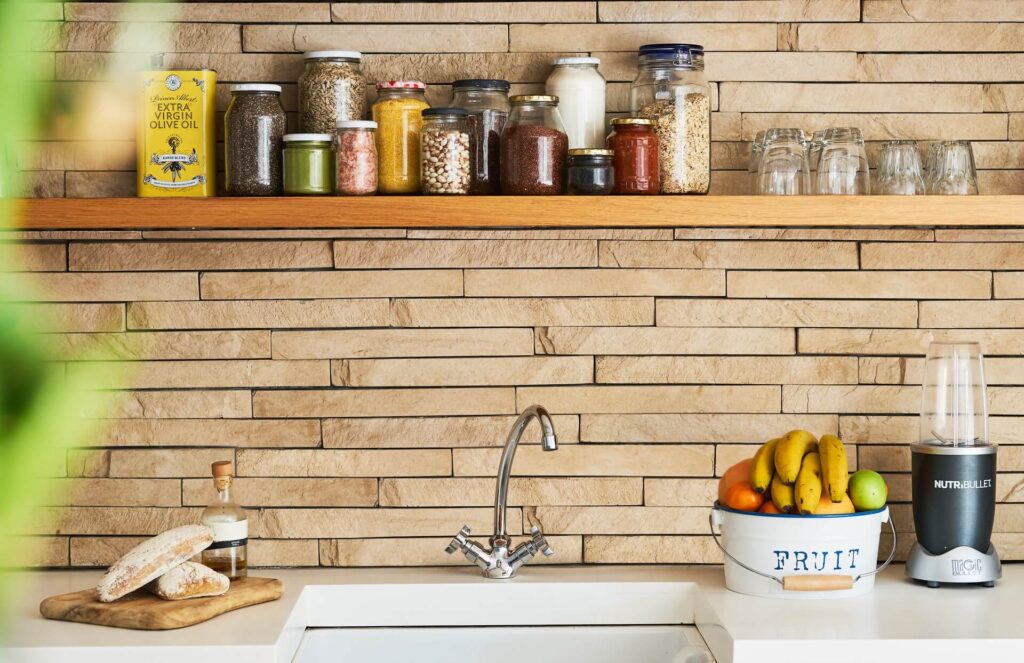 a. Salt and Pepper Shaker
You can store salt and pepper in different jars by closing the lid permanently and making holes in the lid.
b. Tissue Holders
Storage jars are the best alternative for tissue holders. You can roll the tissues and put the tissues in the jar.
c. Store Utensils in a Jar
The best way to store utensils is a storage jar. Take away the lid and put small utensils like spoons, forks, knives in the jar.
d. Store Dry Items
You can store dry items like in a mason jar for a decent and fun way to organize your pantry.
11. Remodel Your Counter Area
You can remodel your kitchen and give it a new look by updating your counter area. You could simply add some decorations and some pieces of art above the counter. It will look modern if you add black tiles to the counter. You can also add small pots of plants in the corner of the kitchen.
12. Add kitchen Seatings
Adding kitchen seatings is the best and modern way for remodeling the kitchen to give it a stylish look. You can enjoy your meal in the kitchen with your family if you have space for kitchen seating.
You can go for many options for kitchen seating like you can get chairs with back, simple stools, swivels. The most important thing to make sure of is to choose the size and height of the seat according to the island or kitchen table.
Check out the Easy DIY Home Renovation Ideas