Everyone says that the living room is the heart of the home. It is one of the frequent spots to spend most of the time. No matter how small is your living room, you can make it stylish with clever decoration. There are several ways to make your small living room look classic, elegant, and eye-catching.
Are you ready to trick your eyes by decorating a small room with clever designs? Here are some ideas which will turn your bedroom from blah to beautiful.
1. Display Objects of Interest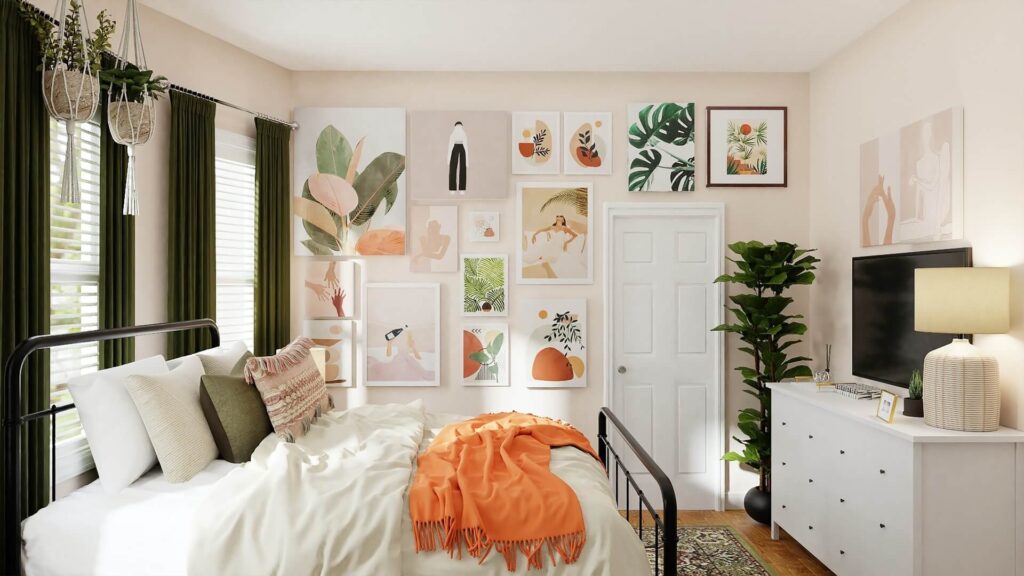 If you have a small bedroom that doesn't mean you should hide all your favorite objects. If you have eye-catching objects, you hang them above the sofa to give a colorful and fascinating feeling.
2. Introducing Nature to Expand the Small Living Room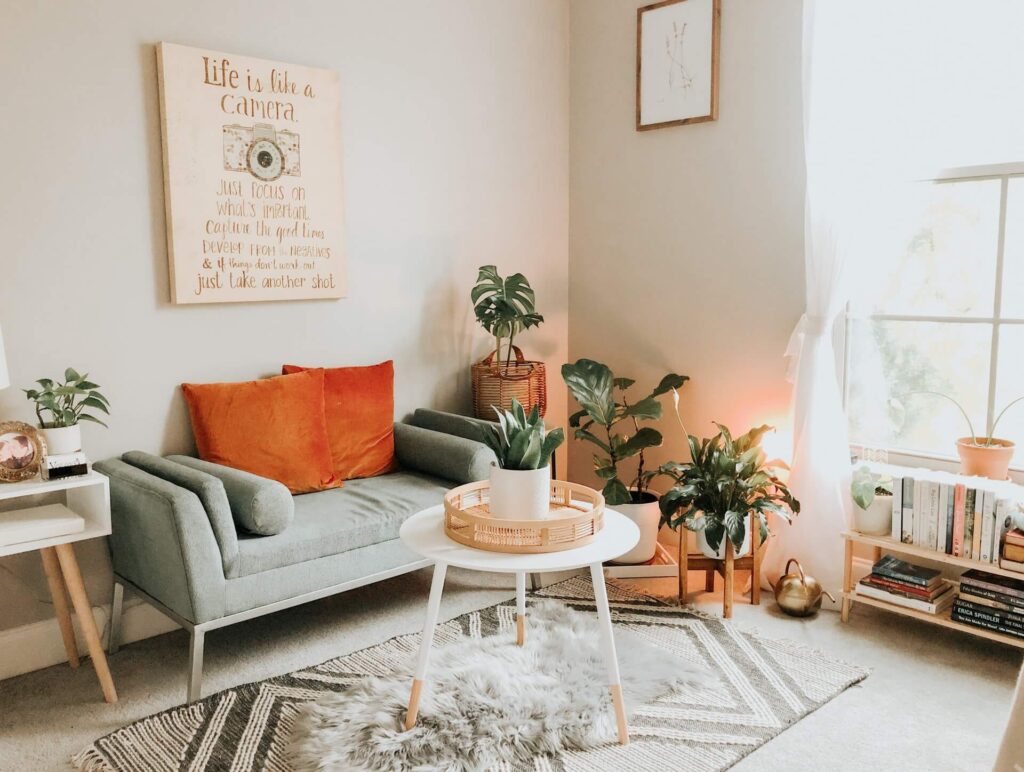 Do you want to feel fresh when you enter your living room? Yes, you can be refreshed by adding nature to your living room. Nature has a very peaceful atmosphere that keeps you fresh mentally and physically. You can add nature by putting small plants and accessories that feel natural like paintings, cushions, and much available decorated with plants.
3. Swap a Sofa for Club Chairs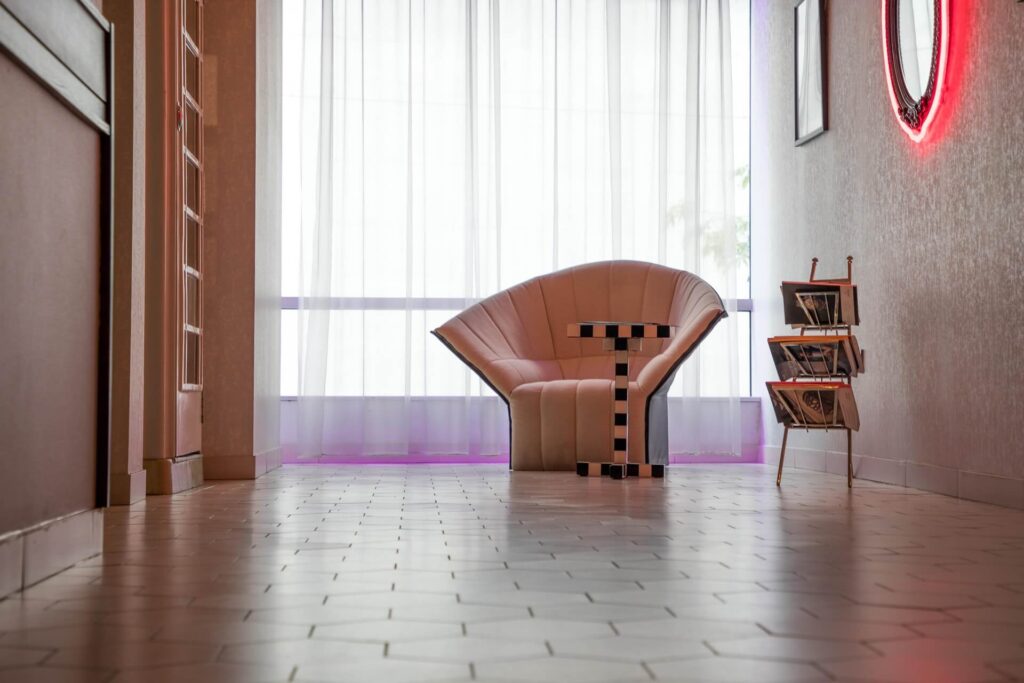 If your living room is small and not having enough space for both club chairs and sofa then forget the sofa and grab some cozy armchairs. Angle them towards the fireplace if there's any.
4. Add Curtains in Living Room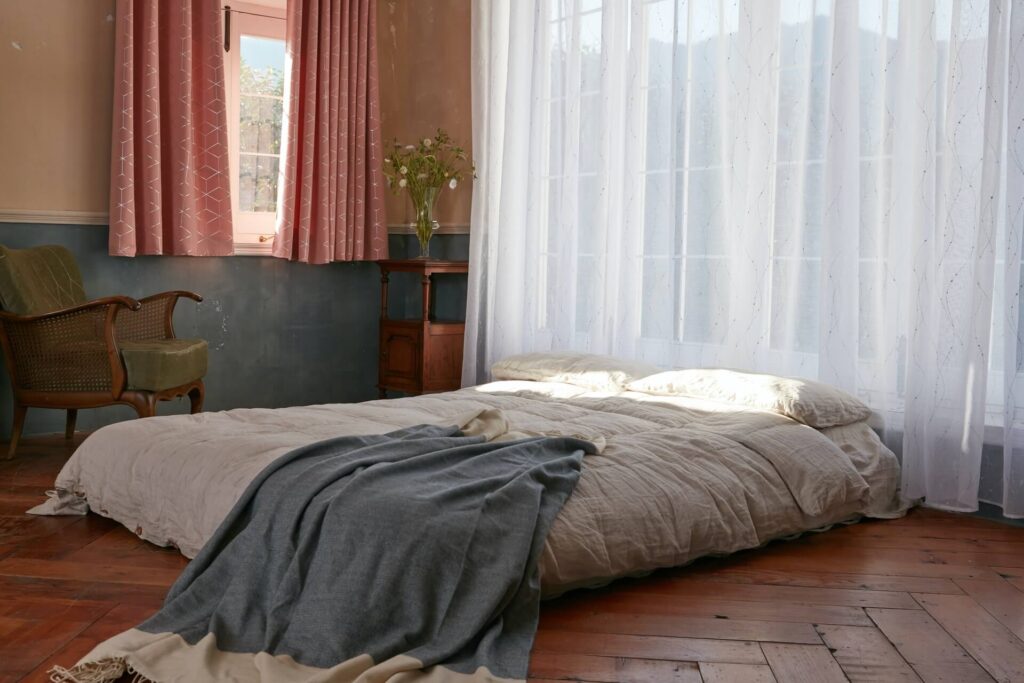 The living room must feel cozy and comfortable, and curtains can create a sense of softness and elegance in the living room. In short, curtains complete the living room.
5. Add Cool Grey Shades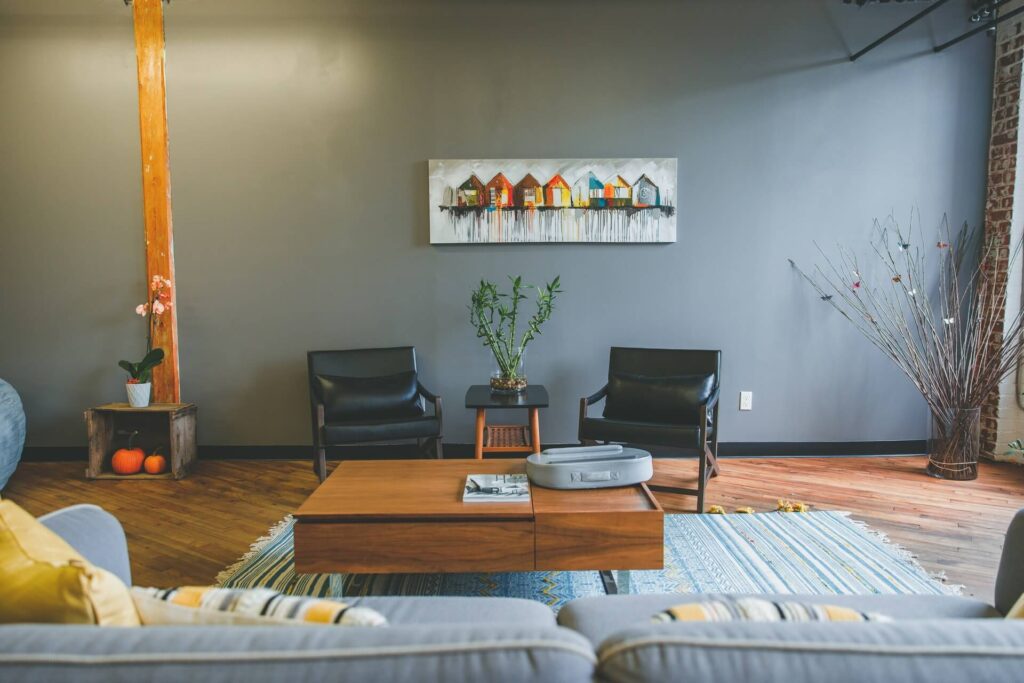 Brighten up your living room with cool grey shades. If you are bored with white then replace them with grey shades. It will give depth to your living room. To make it more attractive you can combine different colors with grey.
6. Add Bold Striped Rugs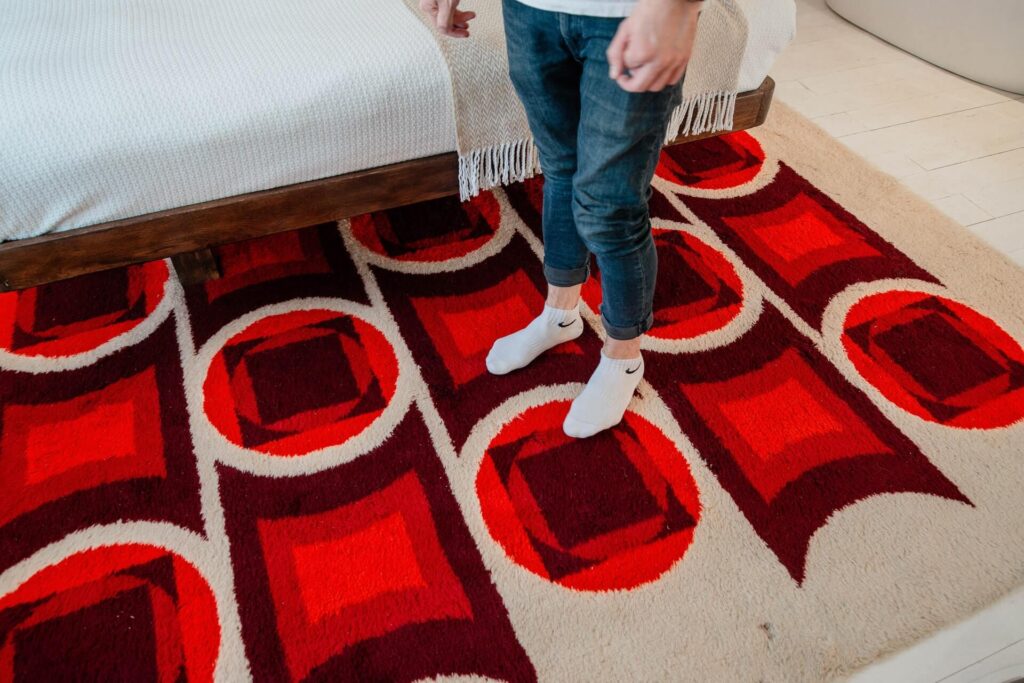 To make your room cozy, a bold striped rug is a way to go in combination with colorful sofas. These striped rugs can be paired with a variety of designs and decors to make your small living room look more fascinating.
7. Make It Cheerful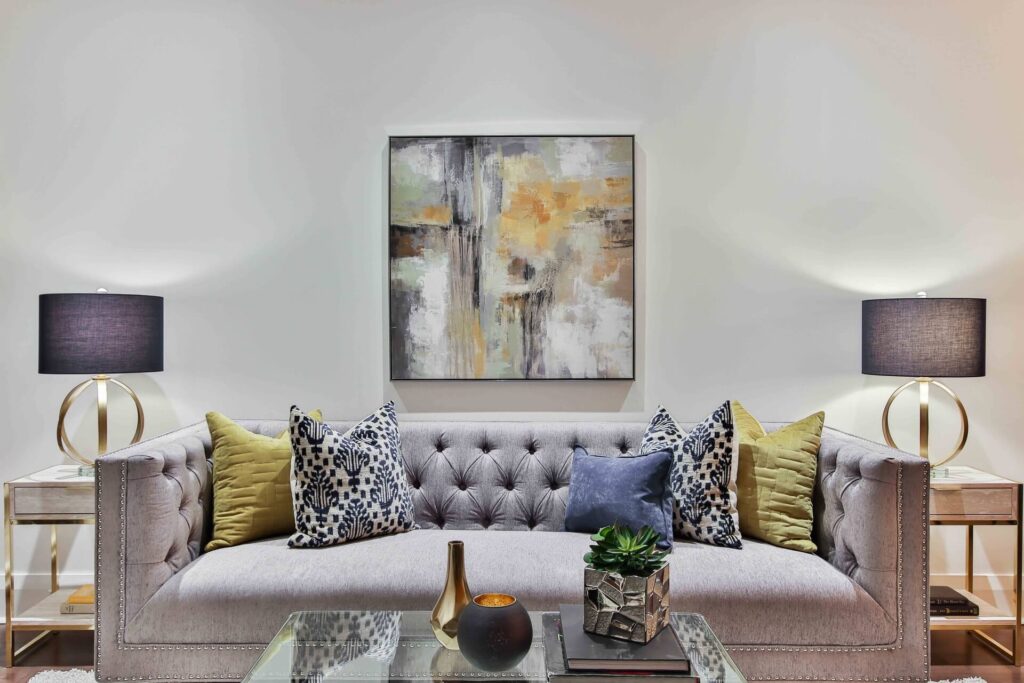 To give a cozy and cheerful look, the fun pillows on plain sofas are a great combination. And the yellow lamp is adding a colorful flavor to the living room.
8. Add a Feature Wall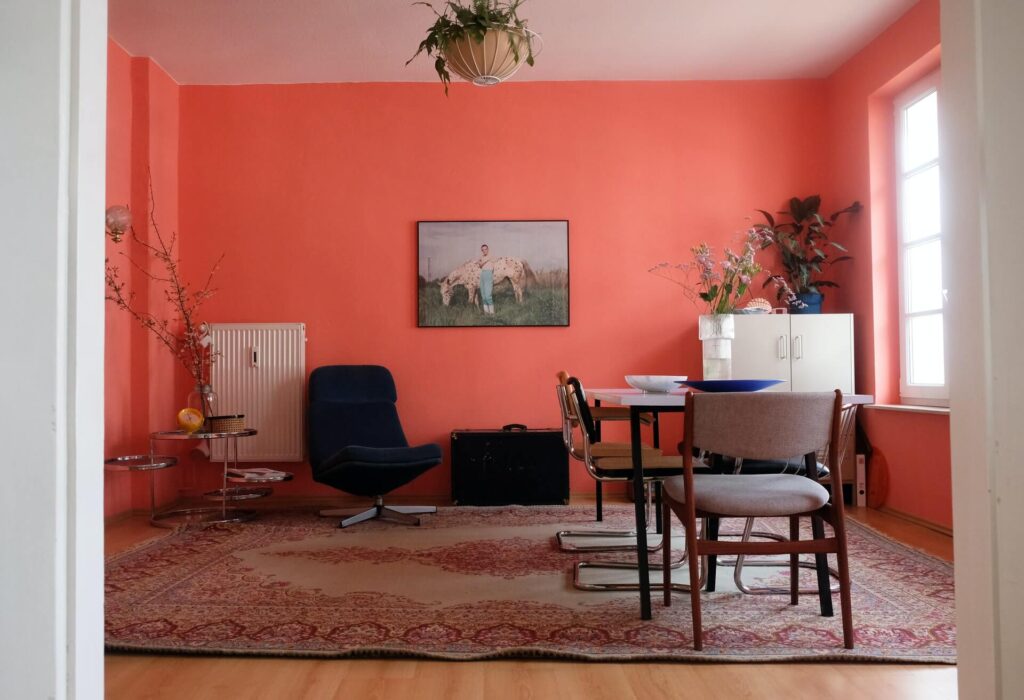 May you feel fearful to add dark colors in your living room but choosing colors like this plum shade especially behind the sofa is ideal and eye-catching?
9. Enhance the Room by Adding Side Tables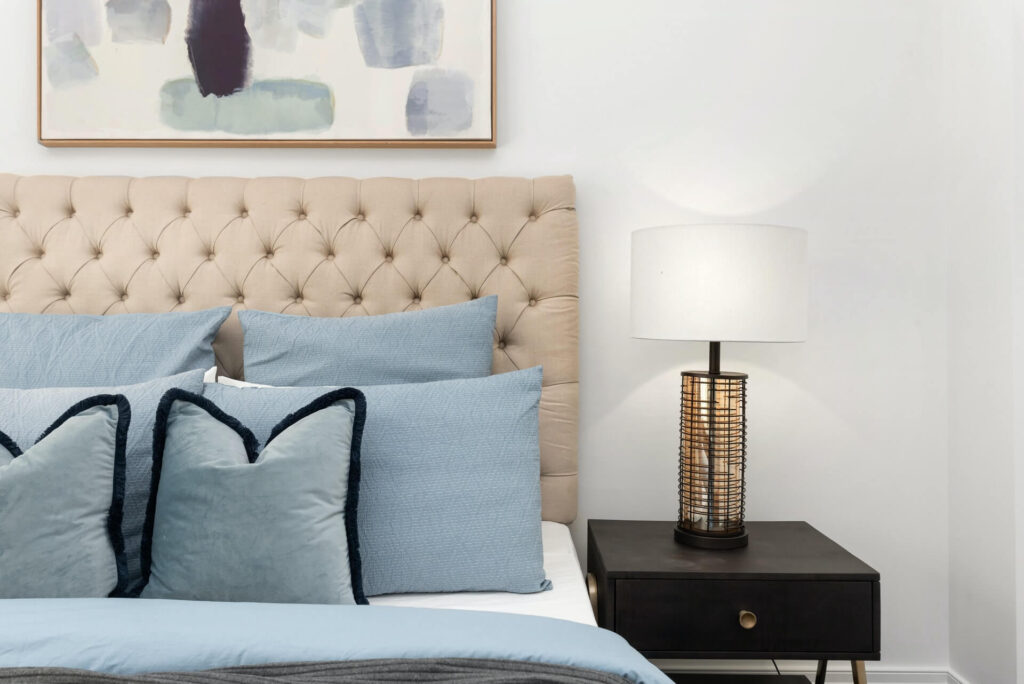 When it comes to living room furniture, the side tables are a must to enhance the beauty. Side tables are a great place for other objects to be displayed.
10. Add Mirrors to Your Living Room
You can decorate your room by adding mirrors. They can fit into any style and size in your living room. A mirror is a great option to cover a lonely wall. By adding a mirror, your room will look more classy and attractive.