It is a pleasure to interview a 27 years old International Fitness Trainer, and Model Nenn Fit to @guidebyday. Nenn started his fitness journey at the age of 18 and got his first abs in 3 months. Now he is a personal trainer and successfully helped 50+ of his clients to get shaped. He also makes free online workout videos on YouTube.
Have the courage to stand alone and find your way that will eventually lead you to success.

Nenn Fit
13 Questions with Nenn Fit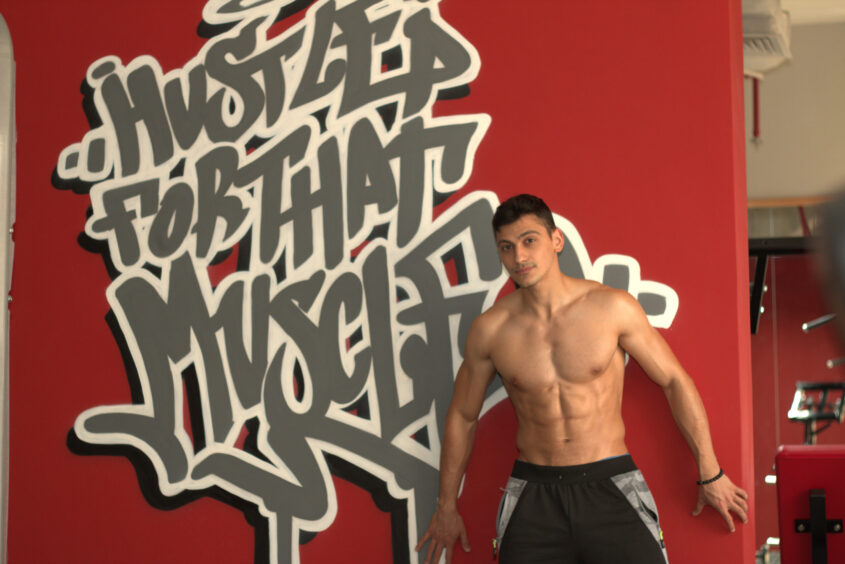 1. Hi, Nenn! Thanks so much for taking the time to do this interview. I know our readers will enjoy it. Can you introduce yourself and describe what you do to our readers?
Hello, thanks for having me. I'm a Fitness Model and a natural athlete. My goal in life is to always motivate and inspire people to start a fitness journey with me! I've motivated thousands of people and I really like doing this as a career to help others get in shape!
2. Who or what gives you the most inspiration?
Usually, I watch motivational content to immerse myself in the game, especially before my workout period. Characters like Frank Zane, Arnold & Greg Plitt always made me work harder towards my goals.
3. Which Workouts Do You Enjoy?
Resistance Training. Going heavy on each set is defined to be one of the challenging ways to crush my limits. Usually, if I train from home or in hotels I try to focus on the negatives; slower reps, and all body weight so that way I can maintain my muscles and take it to the next level.
4. What Are Your Personal Fitness Goals?
Like I mentioned earlier, I don't do fitness for 6-pack or to impress girls. That's not my purpose! I do fitness to inspire all around me and get them in shape as well.
5. How do you incorporate balance into your daily life?
By ignoring negativity. I think that's one of the most important keys to being balanced. Thus, it helps to enhance your mindset in a positive way and succeed in life. Another factor is to take a break whether in training or in the diet. When sometimes if my body needs sugar I would easily get through bad carbs just to feel satisfied. From time to time I would help myself by giving my body a short break to rest my muscles.
6. How would you describe your philosophy on health and fitness?
I really like the connection of our health with fitness. This is something that we all should be aware of and start training regularly. Our health is the engine in our body and fitness would be the sort of performance like engine oil and plugs to drive in a healthy lifestyle.
7. To someone just getting started and looking to live a healthier lifestyle and incorporate fitness, what would your advice to them be?
I have asked this question several times and I always reply by saying to have a specific purpose and to be persistent. Then stick to the right plans like working out 4-5 days a week and eating healthy food.
8. Is This Your Childhood Dream Or Something You Just Fell Into?
I was a karateka (karate athlete) since 2009, I did JKA (Shotokan) Karate for 8 years, and during my college year, I enrolled in a Fitness gym because it was a mandatory subject as a "physical education" from there I start to love fitness and it became my sincere passion. Then every day I was doing my research to learn new information about fitness so I started to educate myself and I promised myself that one day I was going to reach the top.
9. Why Did You Decide To Become A Personal Trainer?
I always wanted to help people in some way so I decided to be a fitness trainer and help others to be in healthy condition and good shape.
10. Which Thing You Think Makes You A Good Personal Trainer?
Sharing science and knowledge with my clients. I think there are many trainers out there even certified trainers who don't know how to transform others' lives. From my side, I helped many people to change the way they look, physically & mentally.
11. Do I really need a personal trainer to tell me how to workout?
That is a good question. If you want to have results fast then certainly you should!
12. What Would You Say Be The Three Major Goals Of A Physical Education Program?
Knowledge, Failure, and Persistent
13. Are You More Comfortable In Group Or Personal Training?
One on One Coaching/Personal Training because I have more time and freedom to deliver value to my clients.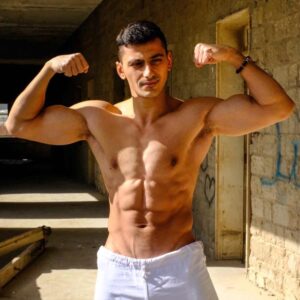 Suggest Few Essential Exercises Suitable For Our Readers
The most essential ones:
| | |
| --- | --- |
| Bench Press | 3 Sets/10-12 Reps |
| Squats | 3 Sets/10-12 Reps |
| Deadlift | 3 Sets/10-12 Reps |
| Dumbbell Press | 3 Sets/10-12 Reps |
| Dips | 3 Sets 10-12 Reps |
| Burpees | 3 Sets-15 Reps |
| Jackknife | 3 Sets-10 Reps |
Exclusive Interview with Personal Trainer Elad Michaeli: Unveiling Fitness Secrets
Gain insights from a candid conversation with renowned personal trainer Elad Michaeli. Discover fitness tips, motivation, and expert advice for your wellness journey.
What are your picks for the following perfect meals?
(a) Breakfast (b) Pre-workout (c) Post-workout (d) Dinner (e) Snacks
Breakfast
Skimmed milk with protein cereals or oatmeal, 6 pieces of dates, banana
Pre Workout
Grilled/Chicken breast, bulgur/quinoa, broccoli
30 minutes before I head to the gym I drink either a coffee or a pre-workout supplement
Post Workout
Chicken breast, rice or brown rice, peas
Dinner
Tuna salad
Snacks
Fruits like oranges, apples, and mango.. all types of healthy nuts (cashews, almonds, peanuts, etc…) pumpkin seeds, protein bars
Bio
| | |
| --- | --- |
| Full Name | Nenn Arabian |
| Date of Birth | January 25, 1996 |
| Weight | 171 lbs |
| Height | 176 cm |
| Nationality | Armenian |
| University | American University of Armenia (AUA) |
Thank you so much to Nenn Fit for taking the time to do this Interview with a Personal Trainer post. Do you have any additional questions for Nenn? Let us know in the comments below!